Money Exchange is surely one of the things to look up before traveling overseas and to some people , this task can be a headache . In this post , we're going to present to you places to exchange currency in Thailand by comparing various rates , ensuring that you get the best deal .
1 . Exchange Offices / Booths

Super Rich Thailand is the most popular currency exchange business in tourist areas , due to its massive amount of branches and competitive rates . You can find a Super Rich kiosk nearly everywhere , from Skytrain stations to shopping malls . Keep in mind that Super Rich Thailand is a different business from Super Rich 1965 and Grand Superrich . To differentiate , remember that the signboard for Super Rich Thailand is colored in green .

Super Rich 1965's exchange desks are colored in orange and offers good rates which are almost the same as Super Rich Thailand .

Confusingly , there's also another currency exchange business called Grand Superrich , colored in blue . The rates are similar to the other two Super Riches above , offering great deals to travelers .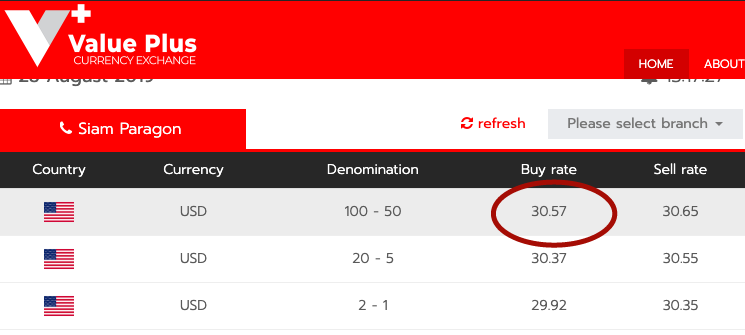 Though Value Plus isn't one of the mainstream currency changers , it has long business hours and offers reasonable rates similar to the other businesses .

Vasu Exchange is one of the best exchange shops in Thailand , as many local Thai business men use it . Though it isn't as famous as Super Rich , Vasu Exchange is highly reviewed for its favorable rates and professional staff .

Siam Exchange offers good rates as in Super Rich , but with way much quicker service . Sometimes you might even find rates better than Super Rich , like in today's case .
NOTE : Passport is needed when exchanging currency in all exchange offices .
2 . Banks
You may also change currency at local banks . The exchange rates offered at banks tend to be identical to what you would pay to convert money by withdrawing from your account at an ATM , which aren't as good as what the exchange offices offer .
Below is a chart showing the current buying rate of local commercial banks , just for you to get an idea of the rate difference between banks and exchange offices .
| | | |
| --- | --- | --- |
| Bank | Currency | Buying Rate |
| Bangkok Bank | USD | 30.25 |
| Kasikorn Bank | USD | 30.22 |
| Siam Commercial Bank | USD | 30.21 |
3 . Suvarnabhumi Airport
Unless its for the conveniency , we don't recommend people to exchange money here . Rates and fees are tremendously high at Suvarnabhumi airport , though it won't cost you much for small amount exchanges . It's always better to opt for other ways to change currency after you arrive at the city .
NOTE : There is a Super Rich booth on the underground floor ( B floor ) of Suvarnabhumi Airport , next to the Airport Rail Link Suvarnabhumi Station .
4 . ATM Machines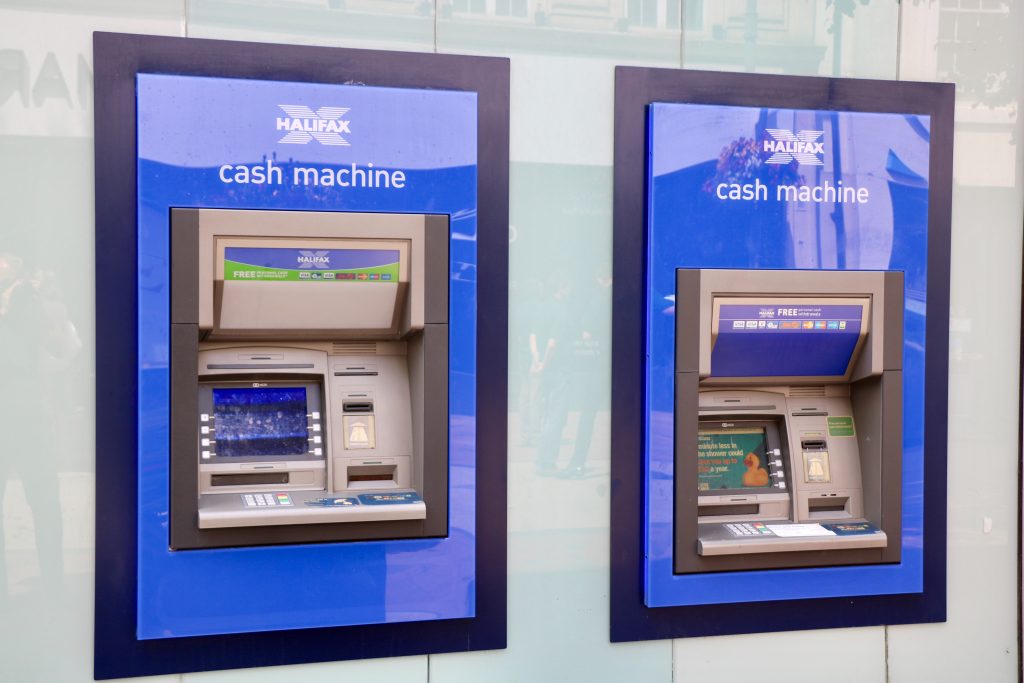 As most ATMs in Thailand offer attractive rates , you'll be charged a transaction fee that's approximately 180 baht , no matter how much you withdraw . With that being said , this is only an economical option for withdrawing large amount that are up to thousands of baht .
5 . Hotels
Many major hotels offer currency exchange services to guests . However , if you're not in a hurry , we suggest that you head somewhere else , since they usually overcharge and you won't be able to get the amount of cash you deserve .