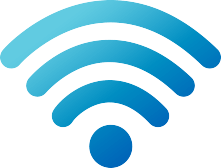 Living in the world nowadays, it is really hard for people to live without internet, especially when you are abroad. Although there is a chance that you buy portable WiFi machine or SIM card in advance, still it is always possible that you lost connection for many reasons. Therefore, here we provide some free WiFi spots that you can access easily when you travel in Bangkok.
Airport True Free WiFi

For passengers arriving at Suvarnabhumi Airport and Don Mueang Airport in Bangkok, you may turn on your electronic devices and search for ''@AirportTrueFreeWiFi''. Open the browser and you will be directed to the log-in page automatically, then you may choose a language that you are familiar with.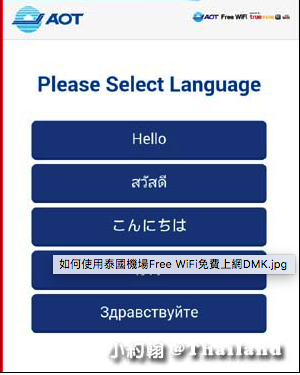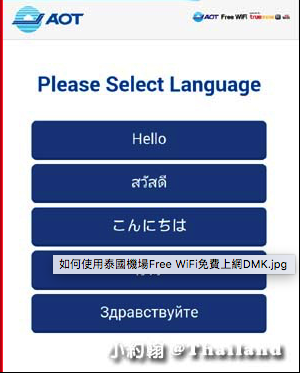 Afterward, just follow the steps and fill in your information, then it will create a user name and password for you. However, notice that this service has time limitation for 2 hours maximum per time.
2. ICT Free Wi-Fi for Tourism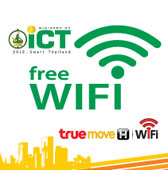 There are over 100,000 hotspots available provided by ICT in Thailand, over 1,000 out of it are located in Bangkok. To get access to ICT Free Wi-Fi, users have to fill in the information on the website first, then the system will reply with the account and password numbers. Notice the time limitation is 20 minutes per time, 2 hours maximum per day, and 6 months from the initial use.
3. Green Bangkok WiFi

Unlike ICT, Green Bangkok WiFi is only available in Bangkok. Search for ''truewifi'', and you will be directed to the log-in page. If it is your first time connecting, click the button on the right side ''Green Bangkok Wifi'', then choose the speed option you prefer. However, notice that there's no time limitation for 64K monthy, but the limitation is I hour per month for 1M.
Afterward, just fill in your information, and enter your user's name and password, then you're on! Beware that the system will end your connection automatically after connecting for over 60 minutes. But all you have to do is to reconnect again then once again you are free to access Green Bangkok Wifi.
4. Department Store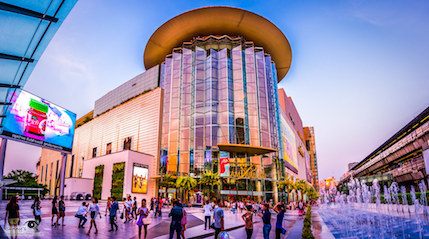 Just like most of the malls worldwide, most of the department stores in Bangkok also provide free wireless internet for customers. For instance, Siam Paragon, Central World, Terminal 21…, etc. However, you should notice the requirement before accessing these connection, some of them require users to visit service center to register the account and password.