Running a retail business is really stressful. Dealing with the complaints from the customers, running the payroll, setting a price which can maximize profit, etc. all of these are bothering. With these retailer apps below, you can turn all of these businesses easier.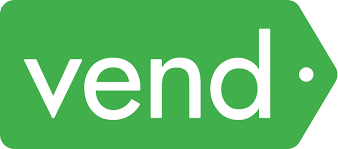 Vend Limited was founded in New Zealand in 2010. Vend is a cloud-based retail management software which integrates the in-store and online sales. There are more than 20,000 retailers run their business on this platform.
Features:
Web-based POS system which can still work offline.
Intuitive user interface.
Integrates several kinds of payments such as credit card, Worldpay and even Paypal.
Price:
The LITE plan costs $99 per month and the PRO plan costs $129 per month.
Shopify is a Canada-based company which was founded in 2004. It is known for its huge success in e-commerce business solutions. The point-of-sale system they create can also connect to their e-commerce platform so you can sync your retail space and online shop.
Features:
Accept all kinds of payment. (Credit cards, gift cards, etc.)
Support discounts and promo codes.
Support in-person selling. (With a wireless Card Reader attached)
Price:
Depends on the plan you choose, it is charged from $29 to $299 per month.
Square combines the point of sale platform and the payment system. They also built a full-service payroll system literally make their POS hardware an All-in-one system.
Features:
Manage inventory anywhere and free.
Integrate online and offline payments.
Build custom profiles based on their purchase history.
Enable employers to run payroll from their smartphones with the Square Payroll App.
Price:
The POS hardware and the payment system are separately charged. Please refers to their website.
Prysnic is a software which can automatically track and analyze all the competitor prices and adjust your prices.
Features:
Dynamic Pricing via their Repricing Engine.
Frequent Updates.
Demonstrate your daily and historical report of your stocks and sales on an elaborate web dashboard.
Price:
$59 per month for Professional plan, $129 per month for Premium plan and $229 per month for Platinum plan.

Visual Retail Plus has rich experience in helping merchants with their POS system. This company has helped small and medium retail chains since 1991.
Features:
A powerful inventory management system which allows multiple locations to access the same inventory information.
Manage daily work on a handheld device.
Stored database either on a local server, in a cloud, or both.
Price:
Their pricing policy is not available to the public now. However, you can still get a free demo from their website.