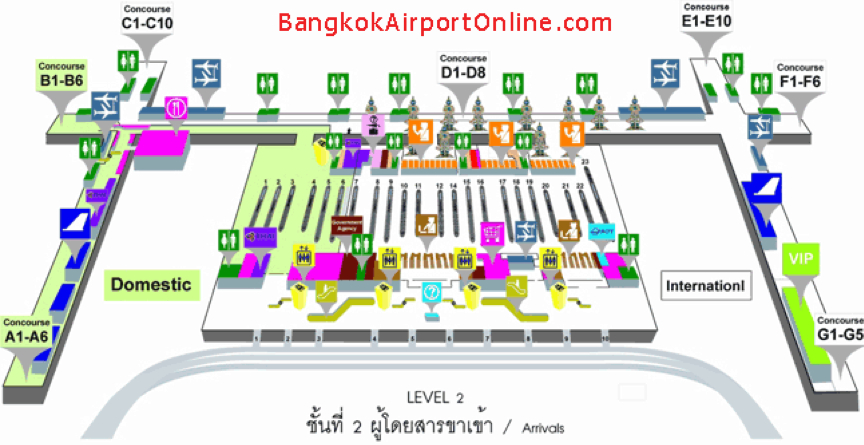 Immigration (Passenger Arrival Document, visa, and passport are needed)
Once you get off the plane, the first thing you need to is immigration check. To save time, you can fill in their personal information on the Passenger Arrival Document no. 6 on the airplane.
For people who do not have arrival visas, they can apply for visas at the arrival counter (follow "Visa On Arrival" sign) with 2 one-inch photos and paying the fee of 300 Baht. There is also photo express service (cost 120 Baht for 4 photos).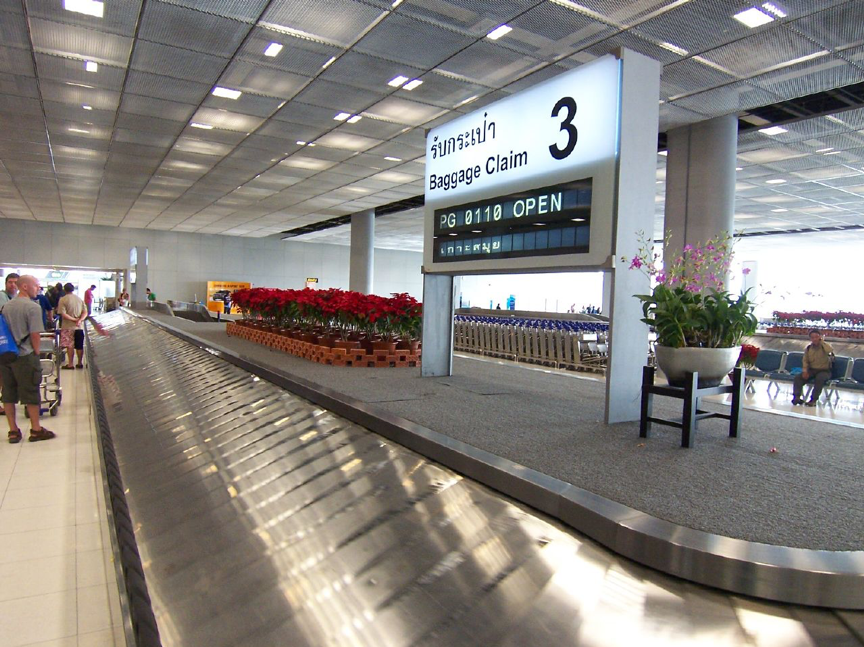 There will be instructions to tell you how to get to the luggage claim area. The information boards on the carousel will show the information of the luggage. Find your flight number and wait to collect your luggage. If you had spent too much time on immigration check, it is possible that your luggage is put on the aisles next to the carousel.
Another form document you will need to fill in is the declaration form.
According to how you answer the form, if you have nothing to declare, you proceed to the green lane with the "Nothing to Declare" sign. On the contrary, if you have items to declare, you proceed to the red lane with the "Things to Declare" sign. Yet, whichever lane you will have to take, you hand in your declaration form to the custom officers. If prohibited items are found, customs officers will confiscate those items and passengers will be fined four times of that item's price.