Thai cuisine is an art . It's a perfect balance of flavor and spices , a blend of sweetness , saltiness , spiciness and sourness that each sparkle with personality yet all harmonize on the plate . Best of all , you can feast on these local delicacies at a reasonable price . Here are 7 well-known Thai dishes that will surely satisfy your desire . Do not miss out on any of them !
1 . Pad Thai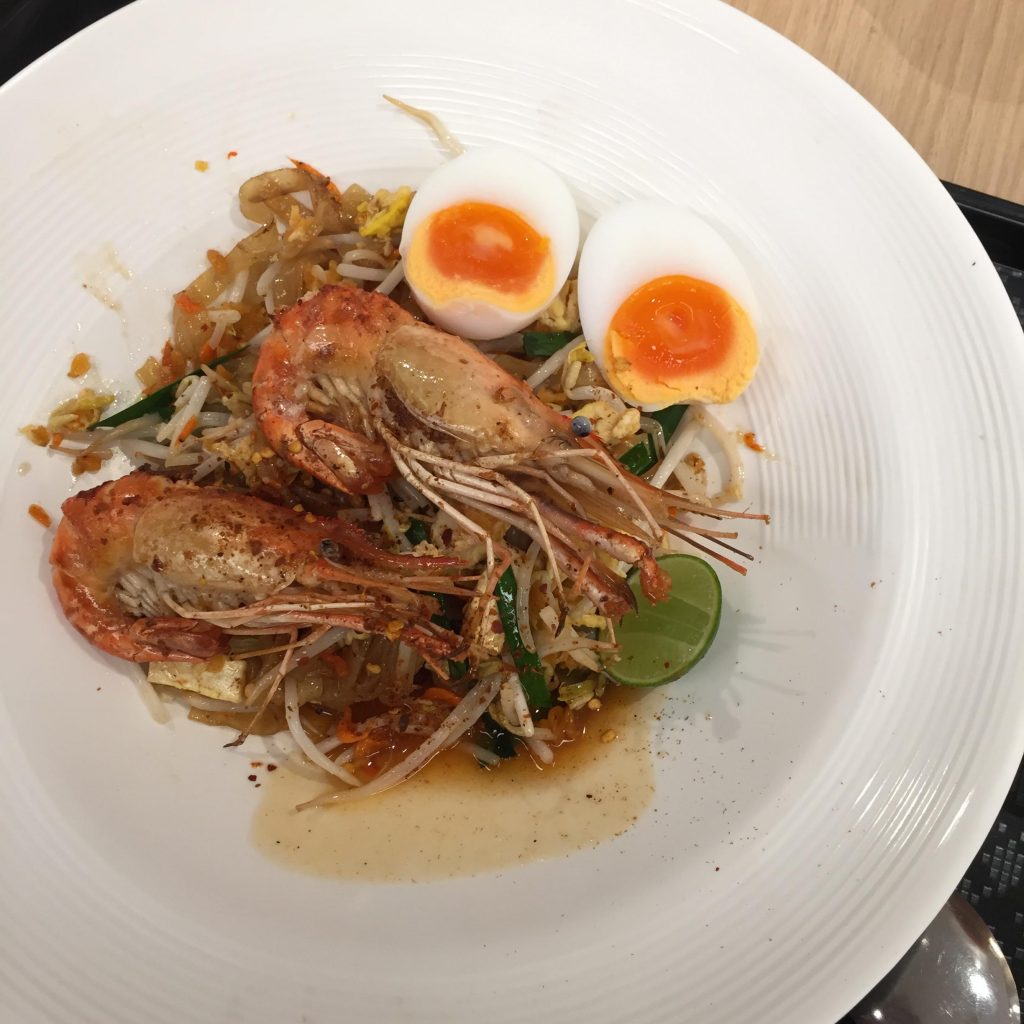 This one is my personal favorite . Pad Thai is basically stirred fried noodles , flavored with either chicken of shrimp and a few light veggies . Crushed peanuts and lime juice are usually sprinkled on top to complete the dish . It has a unique flavor , being sweet , spicy and tangy at the same time . Start your Thai food journey with a plate of Pad Thai — it will be a gastronomical delight that you'll never forget !
2 . Som Tam Salad
Cool yourself down with this refreshing dish ! Som Tam is a special salad made from shredded unripe papaya , often mixed with other ingredients such as cherry tomatoes , fresh basil , peeled garlic and toasted peanut . Its dressing is usually made from palm sugar and lemon , giving it an additional sweet and sour taste . Next time you don't know what to order in a scorching summer day , consider Som Tam !
3 . Tom Yum Soup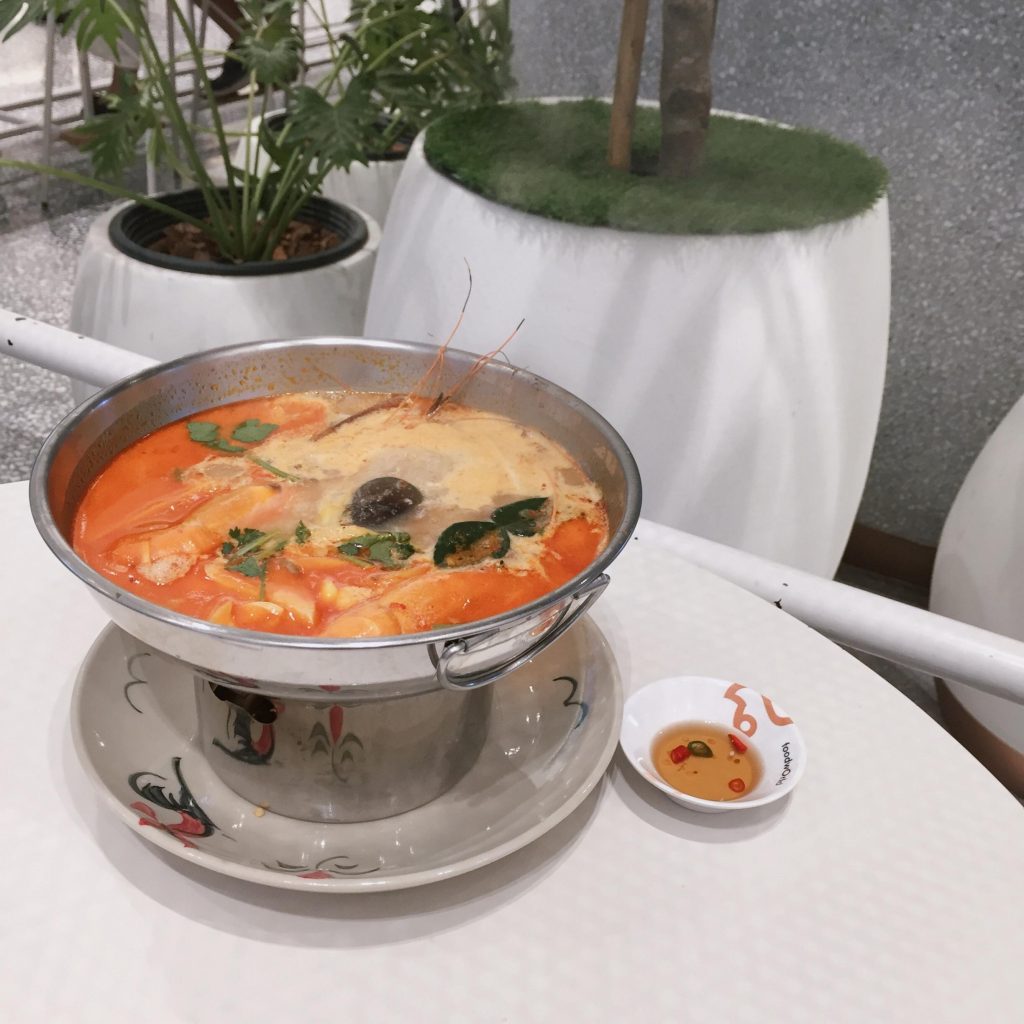 Tom Yum Soup is undoubtedly one of the most typical Thai dishes . The secret to its pleasurable flavor is its three herbs : lemongrass , galangal and kaffir lime leaves . Other ingredients include Thai chillies , mushroom , cilantro , tomato , onions , lime juice , sugar and fish sauce . Though the strong red color may give it a spicy look , it is in fact more sour in my opinion . This well-loved soup is not only tasty , but also really low calorie and nutritious as it can help boost the immune system and improve blood circulation .
4 . Tom Kha Gai ( Chicken Coconut Soup )
Though Tom Kha Gai is translated as "chicken coconut soup" in English , it is more similar to curry since people eat it with rice . The base of the soup is made with coconut milk , along with other ingredients like Thai chili , kaffir lime leaves , galangal , fresh ginger , lime juice and a protein of chicken . Give Tom Kha Gai a try next time you walk into a Thai restaurant . This thick , sweet-savory soup definitely won't let you down .
5 . Goong Ob Woonsen
Goong Ob Woonsen is a frequently seen dish in Thai menus . It means prawn (Goong) glass noodles (Woonsen) and is traditionally served in the clay pot which it's cooked in . Other than the glass noodles and prawns , it also contains pork belly , sliced ginger , chopped garlic and black peppercorns . The base sauce is a mixture of soy sauce , oyster sauce , sesame oil and water , giving it its main flavor . Herbs are also added to provide an extra fragrant . If you're a prawn lover , this is a great choice for sure !
6 . Thai Basil Pork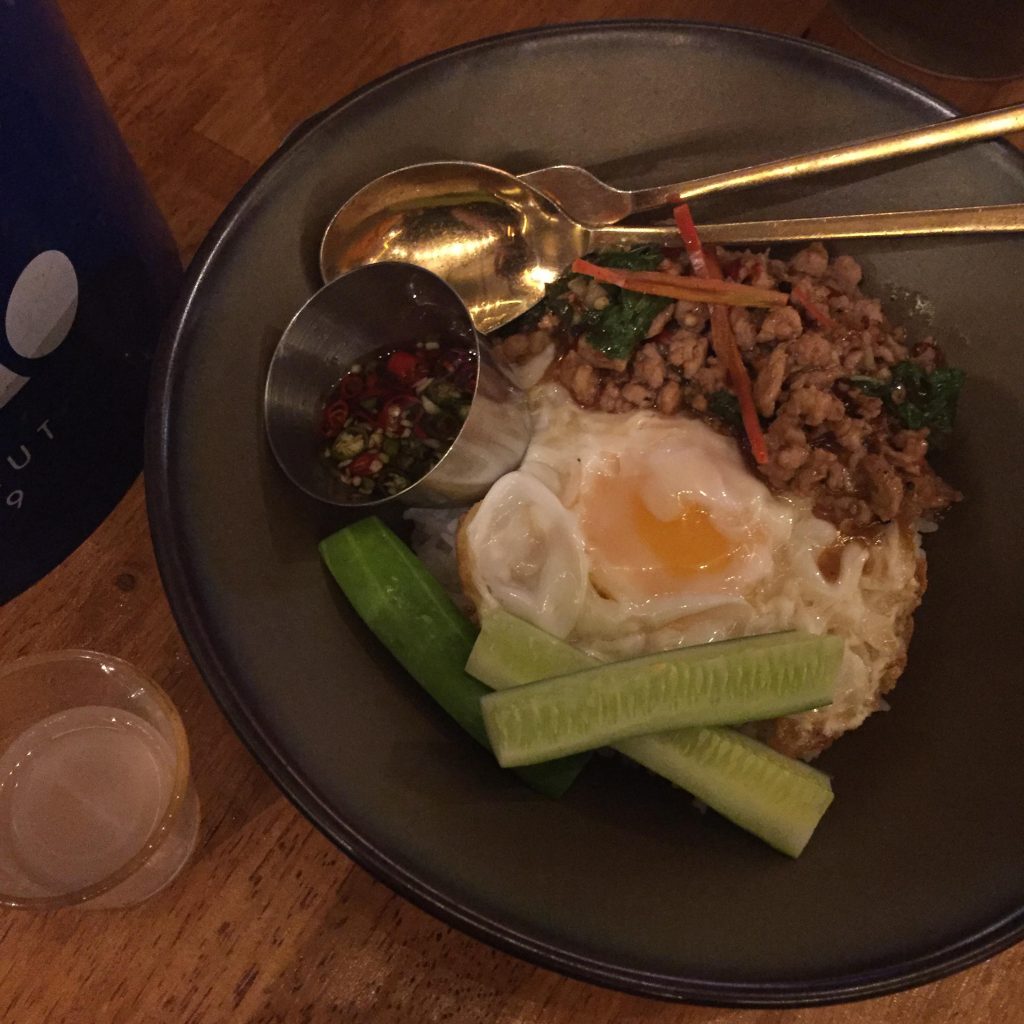 Basil minced pork is without a doubt one of the staple Thai dishes . It is simple yet scrumptious . The ground pork is stir-fried with basil and other essential spices like diced onions , red pepper , green pepper and garlic in order to enhance its flavor . Additional to its spicy and salty taste , you can choose to add a little fresh sourness by squeezing lime to it . This is unquestionably my top 1 must-order dish in Thailand .
7 . Banana Egg Roti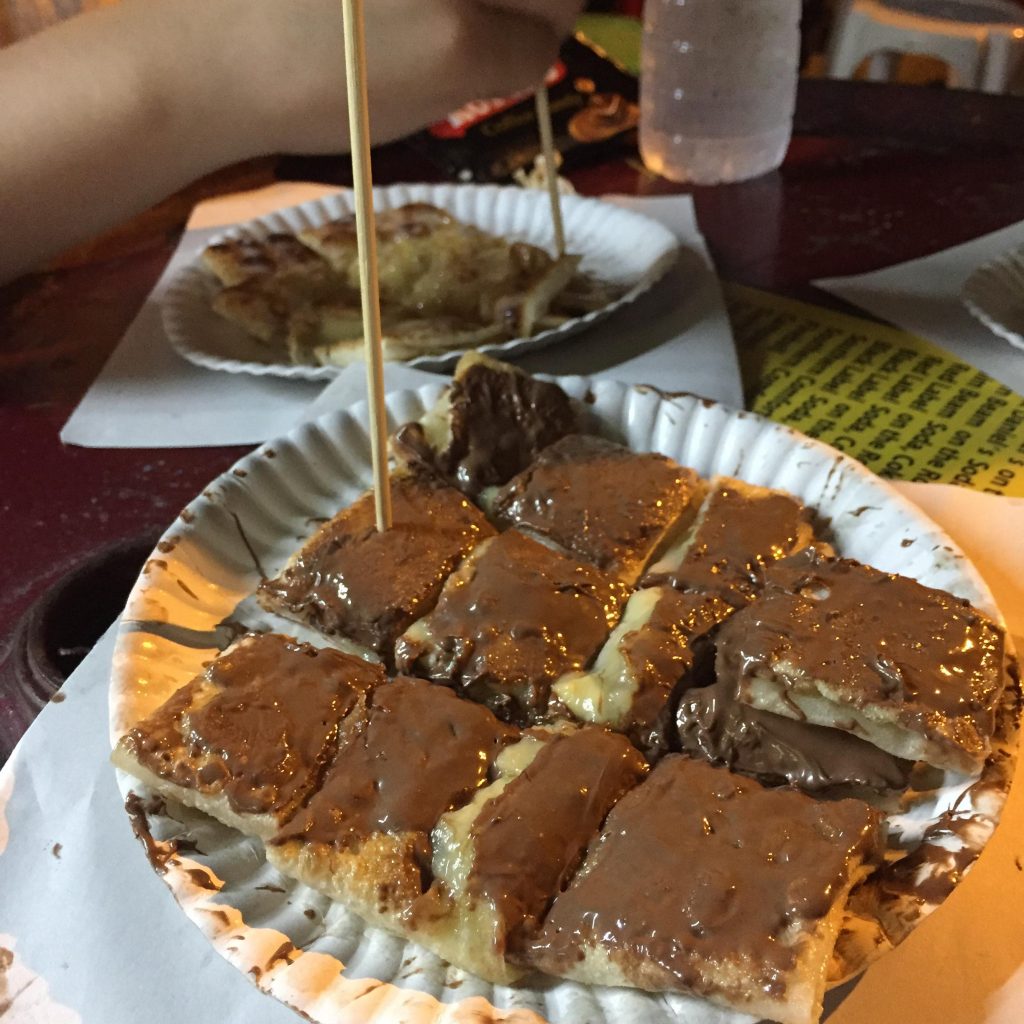 Although Banana Egg Roti falls in the dessert category , I still insist to list it in this article due to its crispy , flavorful taste . It is also known as the Thai banana pancake , with banana as the main filling and is a popular street snack amongst tourists . For toppings , you have an option of condensed milk , chocolate sauce and Nutella . The last time I went to Thailand , I asked for a Nutella one and to my surprise , it wasn't cloying at all . Instead , the sweetness was just right . I immediately fell in love with this delicious treat , ordering another one right after I finished it . Seriously recommend it to everyone , no kidding.