If you're a frequent traveler , you must have heard of Skyscanner . Skyscanner is a metasearch engine that compares all the flight prices on the internet and offers you the best airfare at an affordable price .

This is a screenshot of the website . Enter your flight info ( departure , destination , date , cabin class , travelers ) into the bar . You also have a selection of a roundtrip , one way or a multi-city fare when searching your ticket .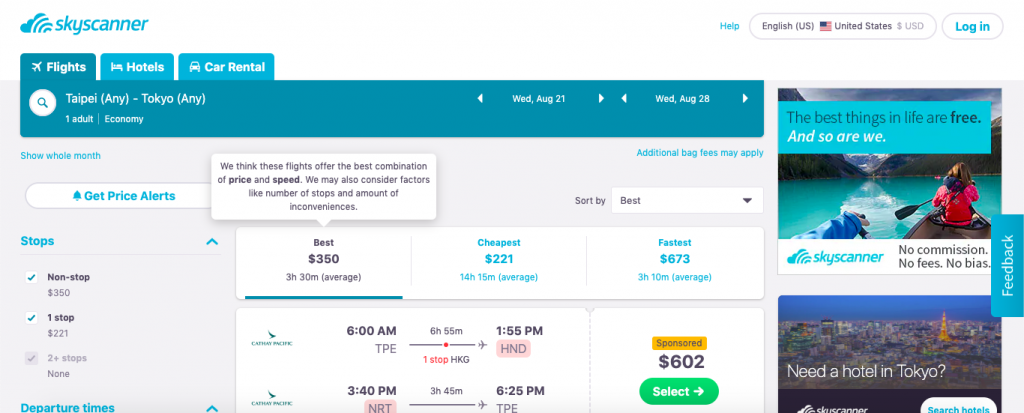 After you click " search flights " this page will pop out, allowing you to sort from the best, the cheapest and the fastest, with all the results shown in detail. Other things I like about Skyscanner are that the prices you see are inclusive of taxes and it doesn't track your searches with cookies.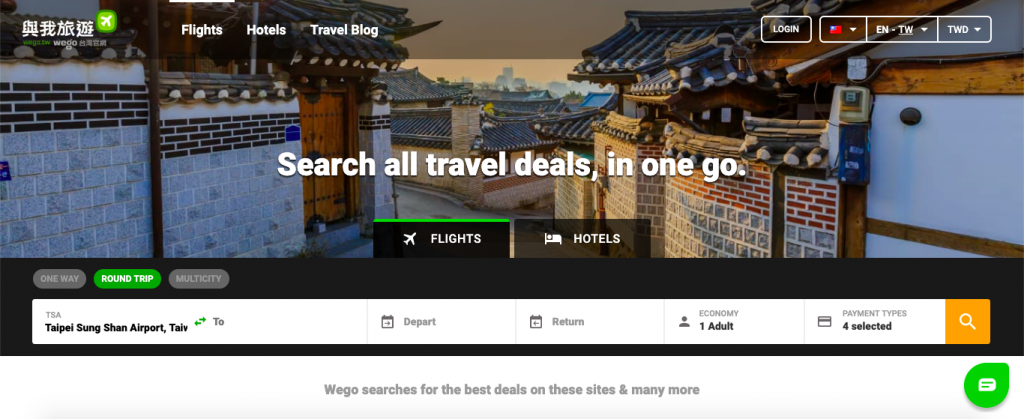 Wego is a Taiwanese flight search website that scans all online travel deals in one go . As you can see , the page function is similar to Skyscanner , except of an extra selection of payment type .

The second page also categorizes the flight by 4 ways : cheapest , fastest , best experience , time , with suitable flights shown below . It also has a user-friendly interface .
Google is a powerful web search engine and now it can also be used for flights ! A big plus of it is that it is free of ads and distractions .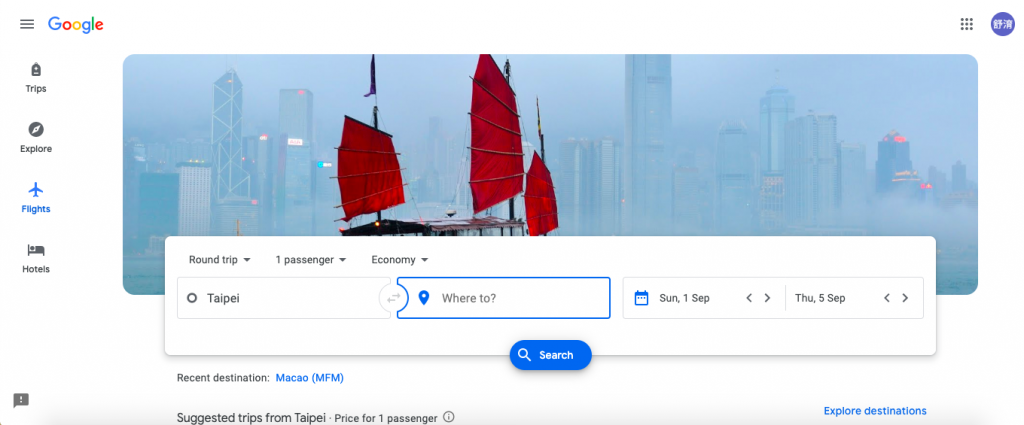 The Google Flights page looks clean , simple , and is easy to operate .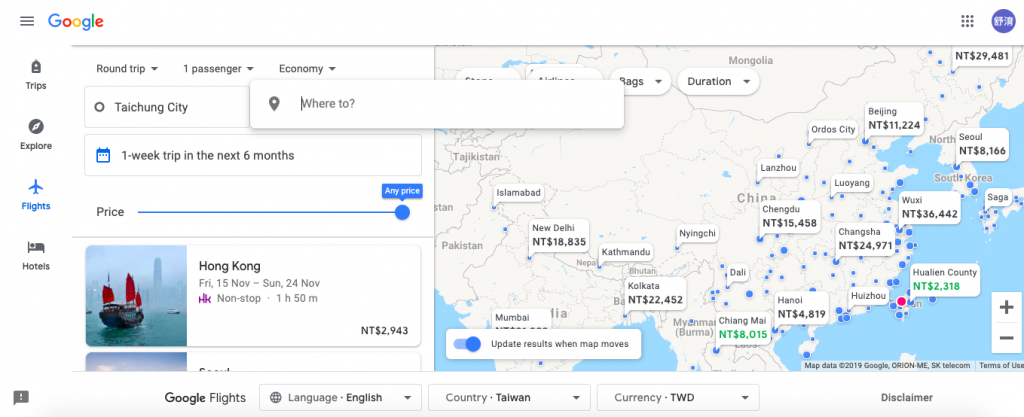 A special feature on Google is that it can display the ticket-price on map , so you can get a clue of the cost to every country . This is a great method to use if you have no destination in mind but are planning to travel .

When you've set the date and destination , this page will show . It has a unique feature that I personally like a lot — the date grid . Use this tool to see the price difference varying from the departure and return date , especially when you have a free schedule. Changing the date may save you a lot of money .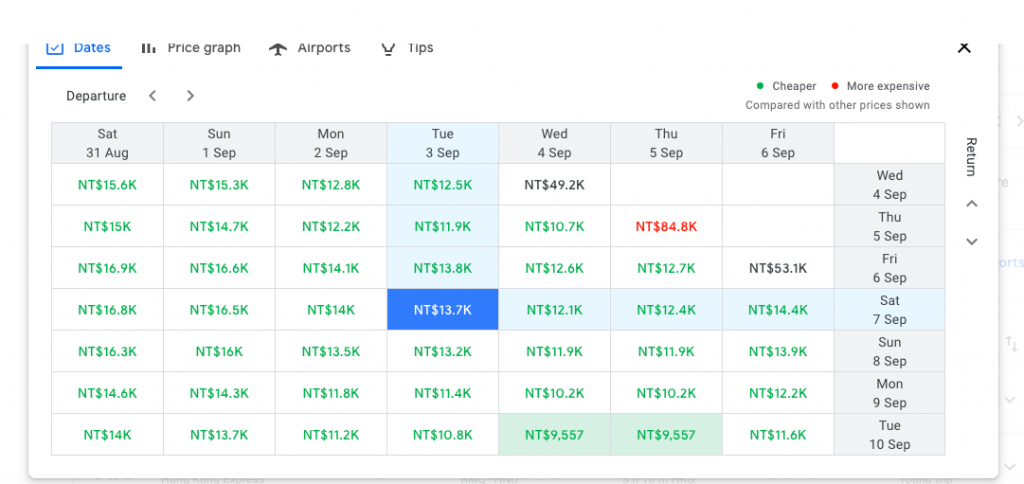 Expedia is another flight booking page . Though it looks similar to the others, it offers additional options to add a hotel or car .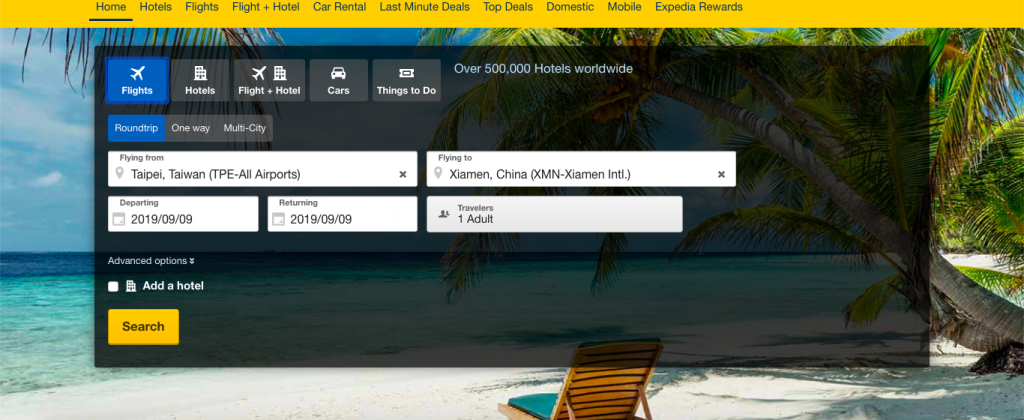 As TripAdvisor is famous for its restaurant and hotel reviews , it now has its own flight searching website . It has a check-box for preferring nonstop flights , making it more convenient for those who hate wasting time on transferring .