Traveling by train in has always been a great option for budget travelers . Today , we are going to guide you through a brief introduction and the FAQs of trains in Thailand .
Rail Routes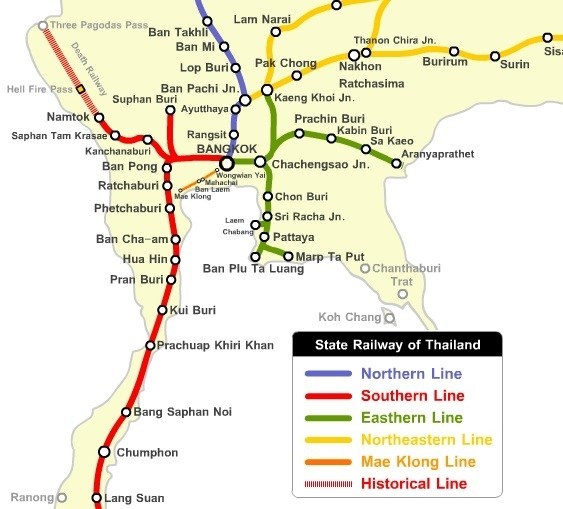 There are four main train lines in Thailand ( Northern , Northeastern , Southern and Eastern ) and three smaller lines ( Mae Klong , Namtok Branch and the Airport Rail Link ) . Remember you can get to Namtok from Hua Lamphong via the Southern line as well as from Thonburi via the Namtok Branch .
The well-extended railway network not only connects major cities inside the country , it also reaches to the borders of Laos , Malaysia , Cambodia and Burma . What's even cooler is it also has international rail connections to Malaysia and Singapore .
Classes of Seats
The State Railway Station offers different types of fares , from sleeper cabins to standard seats , varying in comfortability and the amount of privacy depending on the price . Below are the three classes of trains in Thailand :
First Class
First class is only available on overnight , air-conditioned trains . It includes the following :
Luggage storage : Bags are Stored in Passengers' rooms
Seat / Sleeping Berth : A comfortable sofa that can be converted into a full-size bunk bed at night
Others : self controlled air conditioning , private sink , soap , towel , inside baggage storage , a shower in the shared toilet
2. Second Class
Second Class Trains offers both sitting and sleeping cars , with or without air-condition — up to your choice . Those without air-condition do come with fans though . Many travelers consider it as the most economical option for a comfortable ride , so it is usually the quickest sold-out.
3. Third Class
Third class is the most affordable out of all . The prices are unbelievably cheap , however these trains can get really crowded and not everyone is guaranteed a seat . Most of the seats are the wooden slat bench-type seating . Despite this , it can be acceptable for short-length distances , e.g. Bangkok to Ayutthaya .
Where to Book Tickets Online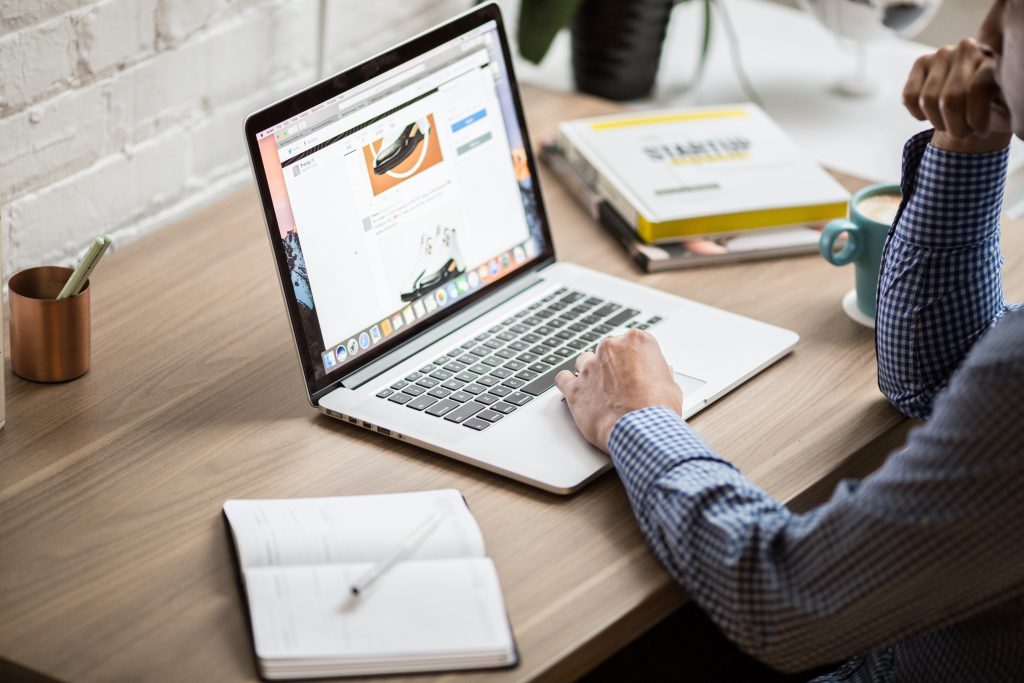 Booking online ahead of time is recommended if you want a specific class on a specific train & date for a long distance journey ( e.g. Bangkok to Chiang Mai ) . Also , during peak periods such as holidays and weekends , we also suggest you to book in advance , since tickets will be sold out faster . Here are a few ways to book tickets before your trip :
Buying Tickets at The Railway Station
If you're a foreign traveler then congrats ! Bangkok's main Hualamphong Station now has a special ticket office for foreigners to the left of the main ticket windows , open daily from 6 a.m. to 8 p.m. It is run directly by the State Railways of Thailand and accepts credit cards for payment . Remember to bring your passport since it is required during the buying process .