Jiufen, a beautiful mountain town which used to be the heart of gold mining activities. However, after the gold rush died down, the once glory town gradually got forgotten in the '60s.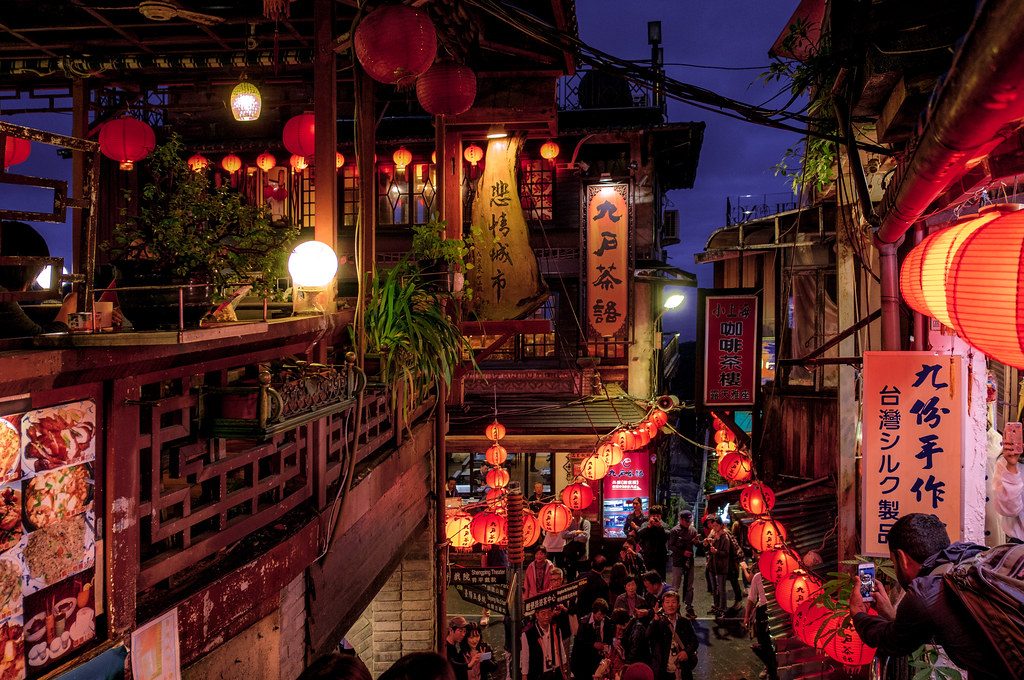 In 1989, Taiwan director Hou Hsiao-hsien's film, A City of Sadness, won the Golden Lion Award at the Venice Film Festival. This movie was filmed at Jiufen and the great success of this movie make this forgotten village thrive again. The Japanese anime movie directed by Hayao Miyazaki, Spirited Away, also contributed to the revitalization of Jiufen. The scenes in Spirited Away was similar to the scenery in Jiufen and thus attract numerous visitors and tourists.
The old-time mining town is now a whole new tourist attraction. With the wonderful sceneries and unique local snacks, Jiufen is a place that you can't miss when you visit Taiwan!